Welcome to TekTal
A company is only as good as its staff and employees. TEKTAL can help you find these essential resources quickly and efficiently. TEKTAL is a full service professional computer consulting and permanent employee placement firm located in Portland, OR.
We specialize in contract, contract-to-hire (CTH) and full time placement (FTE). We offer the industry's lowest cost to acquisition ratios for your hires. By managing our operating costs and overheads well below the industry average, we are able to pay premium wages to our employees while offering competitive fee structures to our clients.
Small Company, Big Talent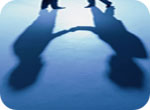 TEKTAL offers consulting and recruiting expertise for your software engineering, product development and project teams. Our talented resource pool spans the length and breadth of the world, so as to provide the highest-quality for your business solutions enabling your organization to identify and utilize critical operational resources quickly and cost-effectively.
We welcome you to be a TEKTAL partner. You'll find us easy to approach and talk to. We are in the business of building relationships. That is our motto.